Category Archives:
Korean stuff
Tablo's solo album, "Fever's End, Part 1" (열꽃), was released on October 21, 2011. It was a highly anticipated album as it is his first solo album since his Epik High album two years ago and, more importantly, because it is the album after the highly publicized scandal that revolved around the validity of his academic career in Stanford. Personally, as a fan of Tablo and his music, I felt at a loss after he went into a hiatus because he is truly a talented musician and a poet.
After dealing with the infamous haters that horribly defamed Tablo's image and credibility (with poorly manipulated evidence), Tablo was no where to be seen in the music scene. I could not imagine what he must have gone through during that time… but also I was eagerly anticipating his return to the music scene as I knew he must somehow spew his feelings into his music.
His song, House, featuring Lee Sora, especially stuck out to me because it seemed almost like a mirror into his soul during his leave. This song is very simple, with only piano and drums the most of the time; this simplicity allows the listener to pay more attention to the lyrics – the soul to this song.
His choice of Lee Sora for the chorus did not surprise me much as he has shown his inclination for her type of voice, as shown through his previous selections like Ji Sun in "Love Love Love" and Younha in "Umbrella". He actually wrote this song with Lee Sora's voice in mind.
Here is the song:

(Here's MY translation of his lyrics..
please credit and let me know if you intend to post this translation elsewhere.)
문턱은 넘어서면 어지러워.
Pass the threshold, my head swims.
내게 편한 나의 경계선이어서.
Because to me, it's the boundary of my comfort zone.
심장만 어지럽혀 치워둔
쓸모없는 감정은 먼지 덮여.
Put aside, covered with dust,
The useless emotion that untuned my heart.
여길 벗어나면 죽음.
Overstepping this boundary is Death.
익숙한 슬픔보다 낯선 행복이 더 싫어서, 걸음 버린 나…
Hated the unfamiliar happiness more than the familiar grief,
So I gave up the step…
헌신발이 될까만 겁이나.
I am scared to be like an old shoe.
세상, 세월, 사람 날 꺾어 신어서. 잊고 있어.
World, Time, People wear me inside out. They're forgetting.
문 앞에 수북이 쌓인 신문과 고지서처럼
나와 상관없는 세상의 생각,
요구들 내 앞에 늘어놓지 마.
Like the heaped pile of newspapers and bills in front of the door,
The world's thoughts that have nothing to do with me,
Don't place those demands in front of me.
This is my home. Leave me alone.
여기만은 들어오지 마.
At least here, don't come in.
이젠 눈물 없이도 운다.
Now I cry even without tears.
그저 숨 쉬듯이 또 운다.
As if I'm breathing, I cry again.
집이 되어버린 슬픔을
한 걸음 벗어나려 해도
Even when I try to break away a step,
From the grief that has become my home
문턱에서 운다.
At the threshold, I cry.
나도 모르게 운다.
In spite of myself, I cry.
내게 행복할 자격 있을까?
Do I have the right to happiness?
난 왜 얕은 상처 속에도 깊이 빠져있을까?
Why am I deeply immersed in this shallow scar?
사는 건 누구에게나 화살세례지만
나만 왜 마음에 달라붙은 과녁이 클까?
Living, for anyone, is a shower of arrows
But why is only the target on my heart, so big?
감정이 극과 극 달리고,
Emotion runs from one extreme to another,
걸음 느린 난 뒤떨어져 숨 막히고
With a slow walk, I fall behind, suffocate
내 맘을 못 쥐어. 세상을 놓쳐.
I can't grasp my heart. I miss the world.
몇 걸음 위 행복인데 스스로 한단씩 계단을 높여.
Happiness stands a few steps away in the stairs
I myself make the steps higher.
누구에겐 두려운 일 하지만 내겐 웃음보다 자연스러운 일.
For anyone it's a fearful thing
But to me, it's more natural than laughter.
사람이 운다는 것은
참을수록 길게 내뱉게만 되는 그저 그런 숨 같은 일.
A person's crying is like
A breath that is exhaled longer if withheld.
Let me breathe. 슬픔이 내 집이잖아.
Let me breathe. Grief is my home.
머물래 난, 제자리에.
I want to stay still, in the same place.
잠시 행복 속으로 외출해도
반드시 귀가할 마음인 걸 이젠 알기에.
Even when I leave temporarily
I know that my heart has to come back inside.
이젠 눈물 없이도 운다.
Now I cry even without tears.
그저 숨 쉬듯이 또 운다.
As if I'm breathing, I cry again.
집이 되어버린 슬픔을
한 걸음 벗어나려 해도
Even when I try to break away a step,
From the grief that has become my home
문턱에서 운다.
At the threshold, I cry.
나도 모르게 운다.
In spite of myself, I cry.
집이 되어버린 내 슬픔 속에 그댈.
집이 되어버린 내 슬픔 속에 그댈 초대해도 될까?
Would it be okay to invite you
Inside my grief that has become my home?
이젠 눈물 없이도 운다.
Now I cry even without tears.
그저 숨 쉬듯이 또 운다.
As if I'm breathing, I cry again.
집이 되어버린 슬픔을
한 걸음 벗어나려 해도
Even when I try to break away a step,
From the grief that has become my home
문턱에서 운다.
At the threshold, I cry.
나도 모르게 운다.
In spite of myself, I cry.
Another favorite performance from the show I am a Singer is by the infamous 박정현 (Park, Jung-hyun).
She also goes by the name Lena Park, a Korean-American R&B singer. I heard that she actually attended UCLA for a year before she left to pursue her singing career! I believe she is hands-down one of the best Korean female vocalist.. although her pronunciation can be quite irksome for me, personally.
Park Jung-hyun did a remake of 조용필's (Choi, Yong-pil) – 이젠 그랬으면 좋겠네.
I've always heard of his name because he is one of my dad's favorite singers and also because he's considered a 국민가수, which just applies to singers that are popular among all citizens of Korea. He was very influential in the Korean music industry in establishing what it meant to be a real singer songwriter, and he also helped establish the Korean concert culture. My dad told me that his voice is very unique because he worked very hard to learn 판소리 (pansori), a famous genre of Korean traditional music.
Here's the original song (released 20 years ago):
나는 떠날때부터 다시 돌아올 걸 알았지
눈에 익은 이자리 편히 쉴 수 있는곳
많은 것을 찾아서 멀리만 떠났지
난 어디서 있었는지
하늘높이 날아서 별을 안고 싶어
소중한 건 모두 잊고 산 건 아니었나
이젠 그랬으면 좋겠네
그대 그늘에서 지친마음 아물게해
소중한건 옆에 있다고
먼길 떠나려는 사람에게 말했으면
너를 보낼때부터 다시 돌아올 걸 알았지
손에 익은 물건들 편히 잘 수 있는곳
숨고 싶어 헤매던 세월을 딛고서
넌 무얼 느껴왔는지
하늘높이 날아서 별을 안고 싶어
소중한건 모두 잊고 산건 아니었나
이젠 그랬으면 좋겠네
그대 그늘에서 지친 마음 아물게해
소중한 건 옆에 있다고
먼길 떠나려는 사람에게 말했으면
이젠 그랬으면 좋겠네
그대 그늘에서 지친 마음 아물게 해
소중한 건 옆에 있다고
먼길 떠나려는 사람에게 말했으면
Lena Park's version:
I love them both! can't pick!!! hhaha. Btw, Lena Park won first place with this performance! :)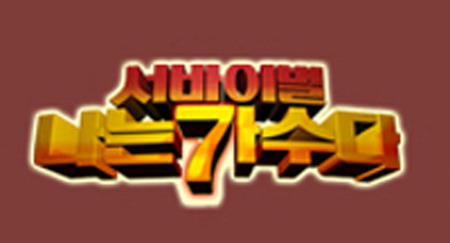 I Am a Singer is a pretty new Korean TV survival program, in which 7 singers compete with one another, and the singer who gets placed last gets eliminated. They have to prepare live performances for the audience of 500 people, with varying age groups. After all the seven singers' performances, the audience votes for the singer that they deem to have given the best performance. It used to be that they would get eliminated right away after one round but controversy ensued; so, now the elimination is based on two rounds.
I have been watching this show ever since it first started, and… I love it. For a while, I felt like I couldn't listen to the recent surge of music by the ever so many idol groups. I could not stand to see them call themselves singers as they bounced around stage "singing", at most 15 seconds. Then, this show came along and renewed my love for Korean music.
After watching few episodes, I found myself listening to some performances more than others. Some of them were ranked high; some weren't. Regardless, I wanted to share my favorite performances from the show.
One of my favorite performances is: 이소라 (Lee So-ra) – No.1

She did a remake of BoA's No.1:

Here is her rendition:
Pretty different, huh? I actually like Lee So-ra's cover better. I think it's partly because of the minor key of the song. I personally feel that it suits the lyrics better.
I seriously have been listening to this song nonstop.. can't get enough of it!